Re: Large gauge shotgun shells
GuyHildebrand wrote:
Here's a group of big shotgun shells that a friend of mine had at our local gun show this past weekend. I apologize for the poor picture; they were in a display case in poor lighting. I beliece the Charles Osborne & Co shell is misidentified as a 1 1/2 gauge, as it is smaller than the UMC No 2; the head measures about 1.566"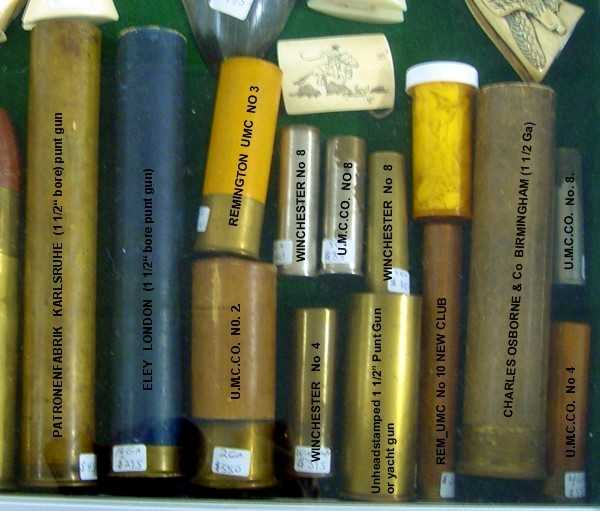 I am coming into this conversation very late having only just joined this forum! I am a keen but new collector of English Punt gun cartridges, having collected half a dozen or so in the last 12 months. I would be interested in buying the Charles Osborne one if it is still available or if anyone else has one or others for sale!
Lokking forward to any reply